Selected
contents:
Welcome to the
Self-Discovery
Portal

What's behind the sense of "I am"? Who's living, and who's facing death? Who or what am I, essentially? Will some part of me continue on after death? Is there an unchanging, eternal part of me? Am I a part of some unchanging, eternal essence?

Occasional individuals throughout history have told of finding the answer to those questions, and their testimonies often have a surprising consistency. As my friend and teacher Richard Rose wrote: "Beyond the mind is a golden find...." For individuals seeking to find the answer

for themselves, those testimonies provide helpful clues for pursuing the search to a successful conclusion.

For some searchers, working by themselves is the preferred method. Others intuit that finding a few fellow seekers to work with may expedite their progress. Still more fortunate may be those who find a living person who has made the journey and can provide assistance from the perspective of that realization. The Self-Discovery site is designed to offer all three modes of help.
Stumble It!

Quote of the Moment
Transcendence of thought is not transcendence of self. Shifting the focus of attention away from thought and onto breath or body is a useful prelude to a meditation of self-inquiry, but as an entire meditative technique it is an exercise in self-forgetfulness. It may lead to a wonderful experience but the mind is simply resting on the I-thought and that I-self is having a very pleasant experience, while remaining safely hidden behind the cloak of mental quietude and physical ease. The notion of "coming into the body" is a form of engaging in what Pulyan describes as Ego1 <=> Ego2.* The experience generated from this meditative technique is not the absolute realization that Rose, Nisargadatta, Maharshi, and others speak about. There is always a desire and a need for experiences to be extended in duration and intensity in order to satisfy the ego's need for affirmation, progress, and the nagging, deep sense of lacking a final answer to the question of ultimate self-definition.
*Alfred Pulyan wrote about the Ego dichotomizing itself in order to set up a dynamic of protecting and reinforcing a "boss" ego with the need created by having a subservient ego hard at supposed spiritual work of creating experiences and thoughts that affirmed ego-self. ~ Bob Cergol, 2014 Labor Day TAT Foundation gathering
Click here for the Insightful Quotes archive.
JavaScript must be enabled for e-mail links and for Google translations. This site contains no harmful ActiveX, harmful scripts, malicious cookies or spyware. Fonts used include Times New Roman, Book Antiqua, Bradley Hand ITC, Calligrapher, Signature and Verdana. Copyright © 2001 – 2015. All Rights Reserved. .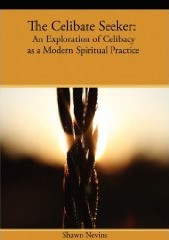 Celibate Seeker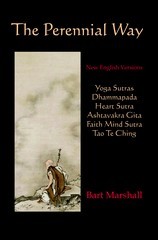 Perennial Way