Selected
contents:
Welcome to the
Self-Discovery
Portal

What's behind the sense of "I am"? Who's living, and who's facing death? Who or what am I, essentially? Will some part of me continue on after death? Is there an unchanging, eternal part of me? Am I a part of some unchanging, eternal essence?

Occasional individuals throughout history have told of finding the answer to those questions, and their testimonies often have a surprising consistency. As my friend and teacher Richard Rose wrote: "Beyond the mind is a golden find...." For individuals seeking to find the answer

for themselves, those testimonies provide helpful clues for pursuing the search to a successful conclusion.

For some searchers, working by themselves is the preferred method. Others intuit that finding a few fellow seekers to work with may expedite their progress. Still more fortunate may be those who find a living person who has made the journey and can provide assistance from the perspective of that realization. The Self-Discovery site is designed to offer all three modes of help.
Stumble It!

Quote(s) of the Moment
"… We're talking about Enlightenment, but at the same moment I warn you: Do not reach for Enlightenment. Do not reach for it. Because you're postulating something. The only thing you can see is erroneous thinking; this is the only path that you can follow. You can witness erroneous thinking that may get you into trouble or give you trauma. You retreat from that, and the path automatically takes you toward that which is correct—by avoiding the massive amount of that which is ridiculous. And that becomes a way of life."
"You have to inhibit some of your energy outflow in order to accomplish anything. And you have to inhibit it quite a bit if you want to accomplish something on the maximum effort; and that maximum effort is self-attainment, or self-realization."
"That'll give you more potential in whatever field you want. Whether it's making money or whatever. Spiritual laws are the same as financial laws: Results are proportional to energy applied." ~ Excerpts from part 4 of Richard Rose's "Intro to the Albigen System" talk (Dec. 2016 TAT Forum)
Click here for the Insightful Quotes archive.
JavaScript must be enabled for e-mail links and for Google translations. This site contains no harmful ActiveX, harmful scripts, malicious cookies or spyware. Fonts used include Times New Roman, Book Antiqua, Bradley Hand ITC, Calligrapher, Signature and Verdana. Copyright © 2001 – 2017. All Rights Reserved. .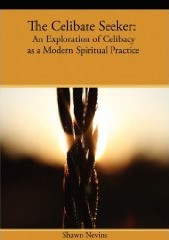 Celibate Seeker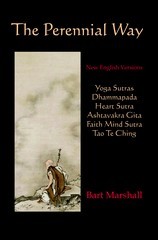 Perennial Way