Almustafa, the chosen and the beloved, had waited twelve years for his ship that was to return and take him back to the isle of his birth. The day when he climbed the hill and saw the ship approaching, he experienced great joy. But as he descended the hill he became sad: "Who can depart from his pain and his aloneness without regret?" The people of the city surrounded him and pleaded with him not to leave. Out of the sanctuary came Almitra, the seeress. "Prophet of God," she said, "in quest of the uttermost, long have you searched the distances for your ship. And now your ship has come, and you must needs go...."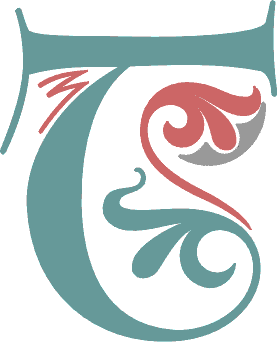 Then said Almitra, Speak to us of Love.
And he raised his head and looked upon the people, and there fell a stillness upon them. And with a great voice he said:
When love beckons to you, follow him,
Though his ways are hard and steep.
And when his wings enfold you yield to him,
Though the sword hidden among his pinions may wound you.
And when he speaks to you believe in him,
Though his voice may shatter your dreams as the north wind lays waste the garden.
For even as love crowns you so shall he crucify you. Even as he is for your growth so is he for your pruning.
Even as he ascends to your height and caresses your tenderest branches that quiver in the sun,
So shall he descend to your roots and shake them in their clinging to the earth.
Like sheaves of corn he gathers you unto himself.
He threshes you to make you naked.
He sifts you to free you from your husks.
He grinds you to whiteness.
He kneads you until you are pliant;
And then he assigns you to his sacred fire, that you may become sacred bread for God's sacred feast.
All these things shall love do unto you that you may know the secrets of your heart, and in that knowledge become a fragment of Life's heart.
But if in your fear you would seek only love's peace and love's pleasure,
Then it is better for you that you cover your nakedness and pass out of love's threshing-floor,
Into the seasonless world where you shall laugh, but not all of your laughter, and weep, but not all of your tears.
Love gives naught but itself and takes naught but from itself.
Love possesses not nor would it be possessed;
For love is sufficient unto love.
When you love you should not say, "God is in my heart," but rather, "I am in the heart of God."
And think not you can direct the course of love, for love, if it finds you worthy, directs your course.
Love has no other desire but to fulfil itself.
But if you love and must needs have desires, let these be your desires:
To melt and be like a running brook that sings its melody to the night.
To know the pain of too much tenderness.
To be wounded by your own understanding of love;
And to bleed willingly and joyfully.
To wake at dawn with a winged heart and give thanks for another day of loving;
To rest at the noon hour and meditate love's ecstasy;
To return home at eventide with gratitude;
And then to sleep with a prayer for the beloved in your heart and a song of praise upon your lips.

Then a ploughman said, Speak to us of Work.
And he answered, saying:
You work that you may keep pace with the earth and the soul of the earth.
For to be idle is to become a stranger unto the seasons, and to step out of life's procession, that marches in majesty and proud submission towards the infinite.
When you work you are a flute through whose heart the whispering of the hours turns to music.
Which of you would be a reed, dumb and silent, when all else sings together in unison?
Always you have been told that work is a curse and labour a misfortune.
But I say to you that when you work you fulfil a part of earth's furthest dream, assigned to you when that dream was born,
And in keeping yourself with labour you are in truth loving life,
And to love life through labour is to be intimate with life's inmost secret.
But if you in your pain call birth an affliction and the support of the flesh a curse written upon your brow, then I answer that naught but the sweat of your brow shall wash away that which is written.
You have been told also life is darkness, and in your weariness you echo what was said by the weary.
And I say that life is indeed darkness save when there is urge,
And all urge is blind save when there is knowledge,
And all knowledge is vain save when there is work,
And all work is empty save when there is love;
And when you work with love you bind yourself to yourself, and to one another, and to God.
And what is it to work with love?
It is to weave the cloth with threads drawn from your heart, even as if your beloved were to wear that cloth.
It is to build a house with affection, even as if your beloved were to dwell in that house.
It is to sow seeds with tenderness and reap the harvest with joy, even as if your beloved were to eat the fruit.
It is to charge all things you fashion with a breath of your own spirit,
And to know that all the blessed dead are standing about you and watching.
Often have I heard you say, as if speaking in sleep, "He who works in marble, and finds the shape of his own soul in the stone, is a nobler than he who ploughs the soil.
And he who seizes the rainbow to lay it on a cloth in the likeness of man, is more than he who makes the sandals for our feet."
But I say, not in sleep but in the over-wakefulness of noontide, that the wind speaks not more sweetly to the giant oaks than to the least of all the blades of grass;
And he alone is great who turns the voice of the wind into a song made sweeter by his own loving.
Work is love made visible.
And if you cannot work with love but only with distaste, it is better that you should leave your work and sit at the gate of the temple and take alms of those who work with joy.
For if you bake bread with indifference, you bake a bitter bread that feeds but half man's hunger.
And if you grudge the crushing of the grapes, your grudge distils a poison in the wine.
And if you sing though as angels, and love not the singing, you muffle man's ears to the voices of the day and the voices of the night.

Then a woman said, Speak to us of Joy and Sorrow.
And he answered:
Your joy is your sorrow unmasked.
And the selfsame well from which your laughter rises was oftentimes filled with your tears.
And how else can it be?
The deeper that sorrow carves into your being, the more joy you can contain.
Is not the cup that hold your wine the very cup that was burned in the potter's oven?
And is not the lute that soothes your spirit, the very wood that was hollowed with knives?
When you are joyous, look deep into your heart and you shall find it is only that which has given you sorrow that is giving you joy.
When you are sorrowful look again in your heart, and you shall see that in truth you are weeping for that which has been your delight.
Some of you say, "Joy is greater than sorrow," and others say, "Nay, sorrow is the greater."
But I say unto you, they are inseparable.
Together they come, and when one sits alone with you at your board, remember that the other is asleep upon your bed.
Verily you are suspended like scales between your sorrow and your joy.
Only when you are empty are you at standstill and balanced.
When the treasure-keeper lifts you to weigh his gold and his silver, needs must your joy or your sorrow rise or fall.