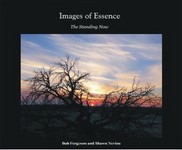 Images of Essence: The Standing Now is a contemplative meditation in words and pictures conveying an achingly beautiful reminder of our quest for light, love, truth, and being. Its harmony of sight and sound remind us of our true home. See a video introduction on YouTube.
Each photo by Nostalgia West photographer Bob Fergeson and accompanying poem by mystic poet Shawn Nevins builds a crescendo of introspective silence … one at a time, leading us beyond time. Dr. Ron Masa, founder of The University of Yourself, says: "It's like Rumi with a Nikon."
Images of Essence is available on Amazon. It makes a beautiful present for yourself, a loved one, a friend.
The TAT Foundation is a nonprofit organization formed in 1973 to encourage people to work together in a non-dogmatic search for truth about their existence.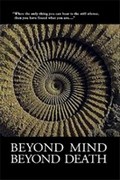 Beyond Mind, Beyond Death is a book of favorite essays, poems and humor from the TAT Forum magazine aimed at providing seekers with an ongoing source of encouragement and inspiration. The selections represent views of a diverse set of people who have introspected the mind and gained perspective into our essential nature and being. A companion on the journey to self-realization, this "desert island" book is now available at Amazon.
In 2000 the TAT Foundation began publishing the TAT Forum, a monthly online magazine, as part of its web site. Beyond Mind, Beyond Death contains selections written by TAT members, by other readers, and from various teachers that TAT members have been in contact with over the years such as Douglas Harding, Franklin Merrell-Wolff, Bernadette Roberts, and of course TAT's founder Richard Rose, along with sprinklings of wisdom from modern and more distant historical figures such as Al-Ghazali, Nisargadatta Maharaj and Huang-Po. There's a terrific video trailer on YouTube.
The Celibate Seeker, The Perennial Way, The Listening Attention and Solid Ground of Being were the next set of books published by TAT Press.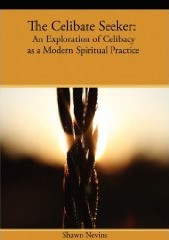 The Celibate Seeker: An Exploration of Celibacy as a Modern Spiritual Practice, by Shawn Nevins. This booklet examines celibacy as a practical discipline for those on a spiritual search, and surveys a number of ordinary men and women to discover the benefits they derive and their advice to others. Discover how celibacy affects intuition and energy, how it reveals the habits of our mind, and is a natural state for anyone involved in intense effort. Hear from those currently practicing, former practitioners, and those who have struggled mightily with what Gandhi called "the highest goal."
As Shawn says in his Introduction: "Success is proportional to energy applied to an endeavor. This holds true whether you are climbing Mount Everest, seeking a spiritual realization, or growing potatoes. A tremendous amount of our energy is spent trying to get sexual partners, having sex, and managing the myriad after effects of sex. If we redirected the energy devoted to sex to another pursuit, that pursuit would benefit."
On Amazon: The Celibate Seeker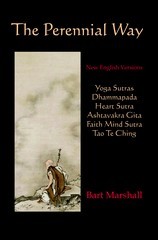 The Perennial Way: New English Versions of Yoga Sutras, Dhammapada, Heart Sutra, Ashtavakra Gita, Faith Mind Sutra, and Tao Te Ching, by Bart Marshall. These insightful new versions are presented without commentary … clear and poetic, yet intensely faithful to the language and nuance of the originals, they invite direct communication with the masters, and vibrate with a revelatory self-evidence that resonates in the mind and heart long after reading. "His translations not only interpret ancient mystical writings, but transmit their essential power to utterly alter and redefine our lives." ~ Bruce Joel Rubin.
In his Introduction to The Perennial Way, Bart Marshall tells the reader what to expect: "In the verses that follow, Patanjali, Buddha, Lao Tsu, and other great masters of the Way speak with resonant authority on man's deepest questions, and offer explicit instructions for how an earnest seeker of Truth should conduct his or her search and life."
There a video trailer on YouTube, and The Perennial Way is available on Amazon.
All the TAT Press books are available in both paperback and Kindle e-book editions on Amazon.

The Listening Attention, by Bob Fergeson. "In the spiritual search, the quest for true self-definition, we soon come to the realization that our best efforts, and even our very selves, are mechanical and reactive. No matter how subtle or astute our meditation may be, we will never realize nirvana by using yet another facet of samsara. A different level of seeing is needed, a pure awareness that is not itself a product of the world or mind, but primary to the reaction pattern we call ourselves." This is a simple and profound teaching on finding the gateway to within.
Bob Fergeson introduces The Listening Attention with a description of the characteristics of a gateway to within, which reconnects us to the pure awareness that is "outside of time and space, beyond circumstance, yet aware of them as well as itself."
Read more about the book and order it on Amazon.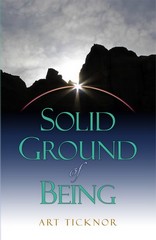 Solid Ground of Being: A Personal Story of the Impersonal, by Art Ticknor. Illusions, delusions, or faulty beliefs prevent us from seeing clearly and acknowledging what we truly are ... beyond personality and even beyond individuality. In sharing the simple facts of his life experience, Art Ticknor takes us on an extraordinary journey. With a natural storyteller's voice and conversational style that draws the reader in and pulls us gently along, he conveys his view that the journey beyond the mind, to the solid ground of being, will bring full satisfaction to life.
Where is the solid ground of being? "Very close. Closer than you can imagine. The treasure house is not across the globe, across the street, or even across the room." Art Ticknor begins the book with the statement: "For many years I believed myself to be something solid standing on something solid," and ends with the admonition: "Don't be afraid." Why? Because the journey we're on takes us Home. See the author page on this site for more background and reader feedback.
You can find Solid Ground of Being on Amazon.

At Home with the Inner Self, by Jim Burns. Jim was the only living acquaintance whom Richard Rose spoke of as having "made the trip." At Home with the Inner Self consists of transcripts from informal talks recorded in 1984 and 1985. Out of print for several years, new to this third edition is an interview conducted in 2006 as well as photographic images that evoke the graceful dissolution of the urban landscape that Jim calls home. "... There is a fountain-spring of endless guidance and information within every human being."
As a diagnosed schizophrenic, Jim Burns was a man tortured by his outer self for much of his life, yet truly "at home with the inner self." His illness gave him unique insight into psychology and the impetus to study the mind as, truly, his life depended on it. Perhaps his greatest gift is leaving clues for other seekers looking for inner truth. An example of this is his statement that: "The key to the whole process [of finding answers within] lies in the fact that there is a fountain-spring of endless guidance and information within every human being. One only has to learn to get out of its way, to let the consciousness generate in a stilled and quiet mind.
At Home With The Inner Self on Amazon.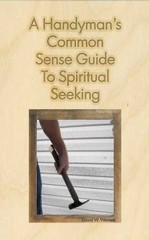 A Handyman's Common Sense Guide to Spiritual Seeking, by David W. Weimer. "I use the handyman frame for this guide because it's from my life. It exemplifies my doing my own thing, as opposed to working for someone else, doing what they want me to do. I was my own boss. I was also making a career out of becoming self-reliant. As a handyman painter I did things every day that I didn't know how to do; I was competent in plumbing, carpentry, painting, electrical, etc., and was able to handle whatever my customers needed done because of my growing experience. I provided for my family. I can't express how competent and proud I feel. A carpet store owner told me once, 'Being your own boss works on your head.' A handyman is the embodiment of practical competence, processing solid 'how to' knowledge gained by doing. What better framework for exemplifying my version of Truth seeking?"
"This is a book on how to get started on the journey toward enlightenment that so many of us have undertaken. David has not bogged us down with foreign languages and 'other worldly' versions of reality but instead has chosen a practical way of guiding our feet on those first tenuous steps along the path of a journey that takes a life time." - Dan Hubbard, from the back cover of A Handyman's Common Sense Guide to Spiritual Seeking
Find A Handyman's Common Sense Guide to Spiritual Seeking on Amazon.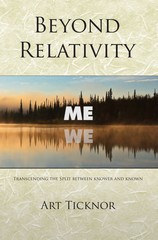 Beyond Relativity: Transcending the Split Between Knower and Known, by Art Ticknor. "There's no more justification for believing in ultimate or absolute truth than there is for disbelieving. An honest seeker for the truth of self suspends disbelief and questions beliefs. We need to become disillusioned of faulty beliefs about what we are, which involves a struggle against the current that's sweeping our organism from birth to death. If we succeed, we will have cast off all limitations and constrictions, returning to the state of unconditioned, complete and perfect being. This book is organized into three sections dealing chronologically with the path of self-discovery: from the conscious outset, through the cycle of hope and despair, to the end of suffering – the end of suffering from existential uncertainty, from the sense of separation, vulnerability and mortality. Beyond relativity to That Which Is, to Eternality."
"An intentional pursuit of self-knowing, or defining the self, is the real meaning of a religious or spiritual path," so says Arthur Ticknor in this, his second book on the spiritual path. Ticknor's work is a beautiful story of despair and hope: a family man with a fine life and a gnawing emptiness of meaning, who finds himself on a wild ride of a spiritual path. Ticknor shares his lessons and discoveries – from human failings to transcendent revelations with an insider's view of what it means to be a modern spiritual seeker. It is a book that will give you chills – because a part of you will recognize the truth being spoken.
Beyond Relativity on Amazon.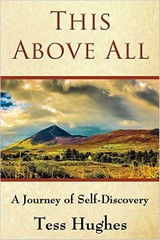 This Above All: A Journey of Self-Discovery, by Tess Hughes. "At the end of the day, this is all about coming to the end of suffering, the healing of our existential angst, which is the root cause of all our suffering: our anxiety, our insecurities, our lack of love, our lack of self-acceptance. It's about coming to know our true identity beyond that of being a creature of the world. The work we have to do is to be willing to look deep into our own minds and emotions and experiences to see what is really going on."
"I learned that enlightenment isn't just for an exotic person from by-gone eras. This potential is in everyone, and this is what all seekers are seeking."
"There's a great story, here – but more importantly, there are clues to both the pitfalls on the path to Self-discovery and some gems about what might be the key – mainly self-inquiry. Tess is open about her experiences and her self-doubt along the way. You can palpably feel the trust that begins to develop as her intuition guides her all the way Home. She shares what she felt were the best practices, the ways and means, of getting there but is very clear that she had to go the last few steps alone. She is quite clear and direct but with a down-home charm that's very endearing." ~ Amazon review
This Above All: A Journey of Self-Discovery on Amazon.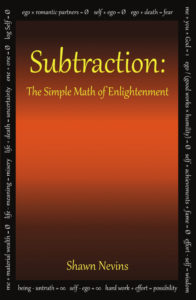 Subtraction: The Simple Math of Enlightenment, by Shawn Nevins. "This book answers the question of how do you find the answer to who and what you are—ultimately—beyond any shadow of a doubt—beyond the body, and beyond the mind." ~ From the Foreward by Bob Cergol.
This true story of friendship, love, and the darkest nights of the soul, follows a young spiritual seeker who drops out of graduate school and spends the next decade in a spiritual search that leads from a Zen master in the wilds of West Virginia, to an iconoclastic Christian mystic in the heart of Los Angeles, and an architect-turned-sage in England.
"If you want to know what a spiritual path looks like – read this book. If you want to know what a spiritual life looks like – read this book. And, if you want clear, powerful guidelines to start, or re-start, your spiritual journey – read this book to the end." ~ From an Amazon review.

On Amazon: Subtraction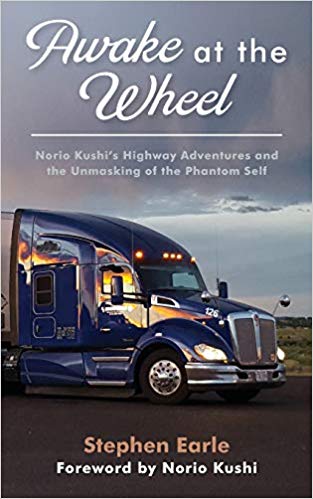 Awake at the Wheel: Norio Kushi's Highway Adventures and the Unmasking of the Phantom Self, by Stephen Earle. This is the story of Norio Kushi's journey, how he was born in New York City to Japanese parents, Michio and Aveline Kushi, how he grew up and came of age within the eccentric surroundings of the Boston macrobiotic community of the 1960s and 1970s, and how, since then, he has consistently been guided by his intuition.
Norio's Kushi's insights, the windfall of long hours on the road, are the stuff of practical wisdom. The ability to question one's reality is the first requisite of evolutionary change. Awakening—you might also call it spiritual transformation or enlightenment—is neither a solution to life's problems nor a goal to be achieved through personal endeavor but, rather, a ground zero, a place to come from if one is to live a productive and fulfilling life.
Check out Shawn Nevins's interview of Norio on SpiritualTeachers.org podcasts.

On Amazon: Awake at the Wheel
"There is no God outside of yourself." A dynamic glimpse into the teaching style of spiritual teacher Richard Rose (1917-2005), this very special video follows a group of university students on a visit to Richard Rose at the TAT Foundation rural retreat in West Virginia. See the video trailer on YouTube.
Downloadable: Rent or buy at tatfoundation.vhx.tv. Or purchase a DVD from TAT.
From the 2005 TAT Foundation Spring Conference.
Check out the video trailer on YouTube.
Purchase via CreateSpace.com (for a 20% discount) or Amazon via TAT.
The 2006 TAT Foundation Spring Conference.
See the video trailer on YouTube.
Downloadable: Rent or buy at tatfoundation.vhx.tv.
Or purchase via CreateSpace.com (for a 20% discount) or Amazon the DVD from TAT.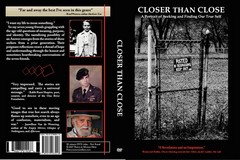 From Poetry in Motion Films: "Closer Than Close is a deftly crafted and poignant tale that weaves the stories of a handful of seekers bivouacked at various stages along the spiritual path with the straight-talk wisdom of three extraordinary individuals who have seemingly put an end to seeking. This juxtaposition creates a compelling resonance in which we can see (if the angle of light is just so) that the seekers and those that have stopped seeking are closer than we think. These are real stories of struggle and despair, friendship and hope, but above all, insight. Put this video on your list, better yet put it in your player and see what happens." ~ John Kain, author of A Rare and Precious Thing: The Possibilities and Pitfalls of Studying with a Spiritual Teacher.
Video clips. Stream download or rent, or purchase the DVD, at Poetry in Motion Films.
A three-DVD set featuring the following topics and presenters from the TAT Foundation's April 2010 Conference:
Everyday Life is the Way, by Michael Hall;
The Radical Challenge of the Obvious, by Shawn Nevins;
Why Meditation Alone is Insufficient, by Bob Cergol;
No Center, No Edges: Untethered in the Boundless Realm, by Bart Marshall;
Surprise Finality, by Margot Ridler; and
Untenable? An investigation led by Art Ticknor.
Purchase via CreateSpace.com (for a 20% discount) or Amazon the DVD from TAT. Video trailer on YouTube.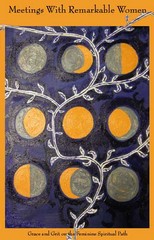 From Poetry in Motion Films: Filmed in 2010 and 2011, Meetings With Remarkable Women explores the spiritual paths of five women from varied backgrounds:
Linda – an Australian spiritual teacher whose discipline of meditation led to a profound spiritual realization.
Anima – whose childhood in India steeped her in spiritual traditions, but it took a journey to America before she realized her true desire was to find enlightenment.
Jem – who lived the roles of wife, mother, engineer, musician, and writer before discovering Reiki and A Course in Miracles; paths that eventually led her to a spiritual awakening.
Heather – from Christian to Atheist, Buddhist to free-form seeker of self knowledge wrestling with meditation, self-inquiry, and prayer.
Deborah – who, after the tragic loss of her husband, launched a years-long spiritual path through ancient Buddhist texts and the practice of Yoga that culminated in the discovery of a deep and lasting inner peace.
Video trailer on YouTube. Stream download or rent, or purchase the DVD, at Poetry in Motion Films.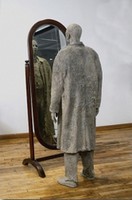 The Heart of the Matter: A three-DVD set featuring presenters from TAT's April 2011 Weekend Intensive. A longing to be other than you are, dissatisfaction, a feeling of separation from an unknown whole. Life makes no sense, yet we want to live. Here we are, in this moment, looking deep inside at The Heart of the Matter.
Becoming: The dance of Death, by Bob Fergeson;
The Heart of the Matter: Effortless Meditation, by Mike Conners;
A Chat with Bob Cergol;
A Path with Heart, by Bart Marshall;
Unraveling – poems and other musings, by Shawn Nevins and Deborah Westmoreland; and
The Heart of the Path, by Tess Hughes.
Purchase via CreateSpace.com (for a 20% discount) or Amazon the DVD from TAT. Video trailer on YouTube.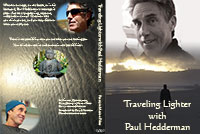 From Poetry in Motion Films: Traveling Lighter with Paul Hedderman. A Zen slap to your mind, Paul's unique language and solid presence bespeak the depth of his understanding of the human condition – in which the original addiction is the mind's addiction to being a self.
Practical and profound, Paul Hedderman's philosophy blends his experience in recovery with the wisdom of Advaita and Non-duality. He calls on us to consider our deeply held notions about self and awareness under a fresh light, and points to a simpler and lighter way of being in the world. A man of no pretense, Paul's unique language and solid presence bespeak the depth of his understanding of the human condition – in which the original addiction is the mind's addiction to being a "self."
Filmed in High-Definition and featuring music by Kirtan chant artist and sacred singer/songwriter David Newman. Also known as Durga Das, David's music embodies a devotional mysticism, poetic intimacy, and a joyous, often ecstatic quality. David is also the founder of The Stay Strong Project and Yoga on Main in Philadelphia.
Video trailer on YouTube. Stream download or rent, or purchase the DVD, at Poetry in Motion Films.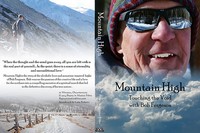 From Poetry in Motion Films: Mountain High: Touching the Void with Bob Fergeson "When the thought and the mind goes away, all you are left with is the real part of yourself…. In the quiet, there is a sense of eternality and unconditional love." ~ Bob Fergeson
The sense of eternality marks the work of photographer, mountaineer, and spiritual teacher Bob Fergeson. Set among the Rocky Mountains, Bob's story weaves the passions of the creative life and a love for the outdoors into a compelling narrative of a spiritual search. From his childhood attempts to capture moments of ethereal, quiet beauty with a Brownie box camera, Bob's life careened towards a crushing encounter with alcoholism, then flowered in a time of self exploration through painting, drawing, and dreamwork, led to years of spiritual disciplines, and culminated in a final encounter with Truth that left him weeping on a Colorado mountainside.
Whether you frame your quest as a search for God, truth, enlightenment, awakening, certainty, or an aching longing to fill a void inside, you will find this feature-length documentary is more than just a film, it is a resource that you will mine for inspiration and advice again and again.
Video trailer on YouTube. Stream download or rent, or purchase the DVD, at Poetry in Motion Films.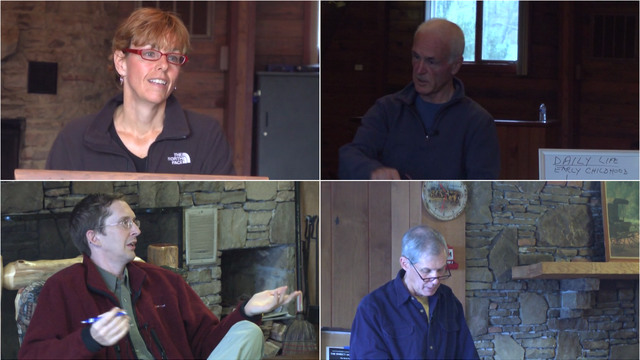 Remembering Your True Desire: Includes all the speakers from the April 2012 TAT meeting: Art Ticknor, Bob Fergeson, Shawn Nevins and Heather Saunders.
1) Remembering Your True Desire ... and Acting on It, by Art Ticknor. Spiritual action is like diving for the Pearl beyond Price. What do you do when you don't know what to do or how to do it? An informal discussion centered around the question: "What prevents effective spiritual action?"
2) Swimming in the Inner Ocean: Trips to the Beach, by Bob Fergeson. A discussion of the varied ways we can use to hear the voice of our inner ocean, the heart of our true desires.
3) A Wider and Wilder Vision, by Shawn Nevins. Notes on assumptions, beliefs, and perspectives that bind and free us.
4) Make Your Whole Life a Prayer, by Heather Saunders. An intriguing look into a feeling-oriented approach to life.
Downloadable: Rent or buy at tatfoundation.vhx.tv. Or purchase a DVD from TAT.

For more video clips from meetings and interviews, see the TAT Foundation YouTube Channel.